Modernising access control infrastructure, even at large scale industrial sites, doesn't have to be difficult explains Lee Copland of Maxxess
Upgrading access control can seem like a daunting challenge in industrial settings where large numbers of workers and contractors are enrolled, and where interruptions to operations and security are not an option because of the risks and the cost of potential downtime.
But over time, older systems can become unreliable, leaving gaps in physical security, and raising cybersecurity risks.
Even when they continue to work, they increasingly lack the key features and functionality that organisations now need: to smoothly manage facilities, enhance the user experience, to support operational efficiency and help drive modernisation plans. And its data and systems transformation programs supporting these objectives, that we see becoming prevalent in the Middle East industrial sector.  
Industrial operations with large workforces increasingly want to take advantage of a new generation of access control and visitor management solutions In a new wave of projects, they are making good use of biometric readers, QR codes, flexible workflows, and off-the-shelf integration with raft of surveillance brands, wider security and safety systems, and popular identity management and HR databases. This allows for a more secure yet flexible approach to role-based access to facilities, transportation, IT networks, equipment, and high-value assets.
At established sites where systems have been adopted, and added-to, over several years, they are likely to include siloes and technology stacks that result in technical glitches that require workarounds, and significant inefficiencies. An experienced system operator may know how to navigate issues, but reliance on a few people to manage over-complex systems leaves organisations vulnerable – what happens when those people are absent, or no longer available?
Managing multiple systems and devices that collect data in a multi-layered system is often seen as a challenge. Yet the latest iterations of access control come with the advantage of customisable and user-friendly command and control functionality, making it simple to manage any number of systems and devices with a single interface, streamlining alarm verification and response, and optimising threat mitigation.
That also takes pressure off busy staff, reduces the potential for human error, and makes systems easer to maintain and support. The ease-of-use of the latest intuitive interfaces with simple drop-down menus and point and click also simplifies training for new staff.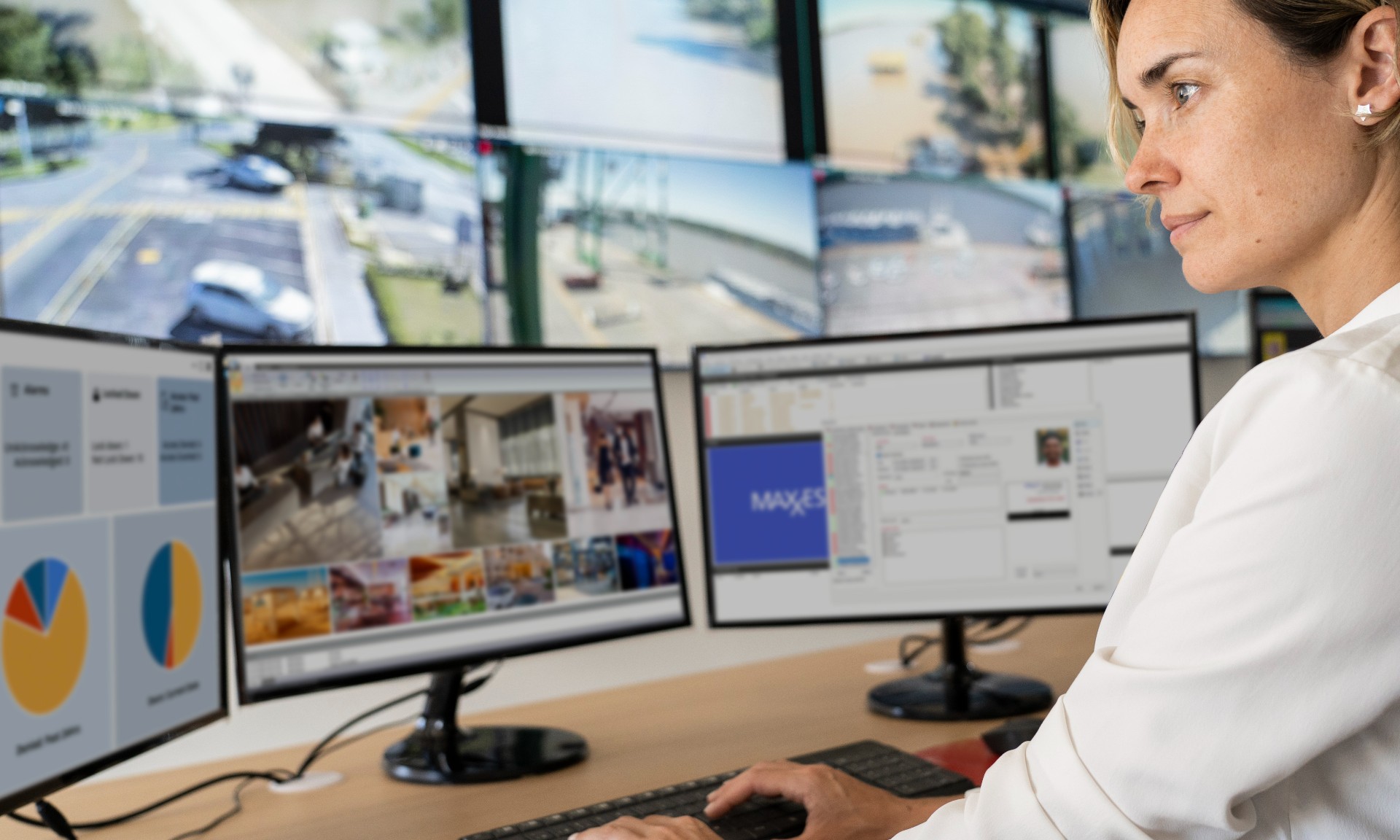 While it may seem daunting to unpick infrastructure that has developed over time, the process needn't be disruptive or difficult.
We are seeing how modernising aging systems is strengthening security, ensuring compliance, and delivering rapid return on investment. That's because upgrading access control no longer has to involve the disruption of replacing door controllers and readers, or simultaneously undertaking other major upgrades such as VMS and surveillance cameras.  
Instead, many organisations find a "software takeover" is the most efficient and fastest upgrade path. This is particularly true for large and complex industrial sites, especially when the availability of chipsets for hardware, including controllers to security cameras, are impacted by continuing supply chain issues.
Handled right, upgrades can be managed seamlessly and without interruption to operations, even where large databases are involved.
This was exactly the situation at a major oil refinery that we recently supported with a migration from an embedded system, to eFusion, without a break in operations. Handling a production process using 400,000 barrels per day to produce premium transportation fuels and high value products for international markets, the refinery employs thousands of full-time workers and contract staff. For operations of this scale, any disruption to smooth operations would not be acceptable.
But the limitations of the existing access control system had to be addressed. The system become slow, and important features such as global anti-passback were not available.
This was a challenge we were well qualified to take on. Migration to a fully integrated eFusion access solution involved rapid software takeover of five thousand cardholders, to ensure secure, uninterrupted personnel movement through more than 220 access points across the 5.2km2 site.
The ID badging system now runs more smoothly and quickly, with cardholders' fingerprints and pictures enrolled when badges are printed. And eFusion integrates with a Vidsys PSIM system, allowing access events – from day-to-day attendance timing to access denials - to trigger a range of automated actions across relevant security and operations management functions.
Cards are secured using HID Elite Key technology, to add an extra layer of protection. Custom authentication key protects the card number within the access control application of the card, with only matching cards and readers able to work together. This prohibits cards and readers from foreign populations.
Two factor authentication, using cards and fingerprints together, further strengthens access security. Again, to make this work, eFusion was seamlessly integrated with the Morpho Fingerprint system, allowing operators to handle everything efficiently through a single interface.
Adopting the latest access technology not only delivers enhanced protection at the most vulnerable point on the site – the entrances and exits - but it also opens the way to wider benefits too, with other functions now able to be adopted as part of a unified control platform.
In the application above, we enabled interoperability with SAP to allow integration of core HR functions, including time and attendance, payroll, and training management. The data flow from the SAP human capital management system was streamlined through complete database integration. This, increasingly, is a priority for the industrial organisations we work for. These deployments demonstrate how the benefits of access control and security system upgrades go well beyond risk reduction, and now include adding value and unlocking efficiency gains that span many aspects of the business.
As operations at the site continue to develop and expand, our modular approach will allow further capabilities and functions to be added, thanks to flexible and scalable deployment options, and the expanding ecosystem off-the-shelf integrations, that eFusion provides.
The old days of costly, highly customised solutions that lead to siloes and inefficiencies are well behind us. Today's access control software is far more modular and allows organisations to integrate a virtually limitless number of technologies in a simple and affordable way that avoids complexity. Instead, they are enabling a futureproof unified security and safety management platform that delivers a rapid return on investment and a low total cost of ownership.
For further information please visit www.maxxess-efusion.com