Birmingham Community Healthcare NHS Foundation Trust has selected SALTO Systems and Custom Technology Solutions to provide access control for its buildings and the security of its staff and patients.
The trust provides high quality community and specialist services within Birmingham and the West Midlands. It delivers over 100 clinical services in hospitals, health centres and clinics. It also provides nursing services in older people's homes as well as services for adults, children, and people with learning disabilities, those with rehabilitation needs and also provides NHS dental services. 
 "Health care facilities need to provide protection against a wide range of threats including theft, burglary and intruders, while safeguarding the security of their staff and patients. This explains the need to update, consolidate and replace our various security systems with one site-wide access control system that is reliable, long-lasting and scalable" says Simon Bates, Head of Risk Management and Emergency Planning at the trust.
Background
With 5000 staff working in over 93 buildings across the trust estate, which covers a large geographical area from Bromsgrove to Sutton Coldfield, security had become fragmented over the years with a mix of physical keys on one site, push button digital locks on another and basic access control on yet another. This meant there was no coherent policy across the trust, with an inconsistent approach to security, especially access control.
Simon continues "With different staff required to use different credentials depending on where they were working and with the need to issue agency nurses temporary access rights based on their working schedules, not to mention the inefficiency of the legacy set-up, we knew the time had come to address this so we started casting around for a solution to the problem.
We looked at a number of products and systems but after having SALTO demonstrated to us that was already in use with another NHS Trust plus meetings with them as the manufacturers and local SALTO authorized partner Custom Technology Solutions, to demonstrate how it could be tailored to exactly what we needed and how we needed it to work for us, we were sold."
Challenge
"The key driver for us is to preserve the high quality of health care on offer, while ensuring maximum security across the diverse range of estate buildings," says Andy Perry, Sales Manager at Custom Technology Solutions.  "Utilizing our expertise in the field of security, we help simplify day-to-day life for site managers like Simon by ensuring that patients, medical staff and property are protected."
The challenges involved in securing a hospital or other healthcare environment are unlike those in almost any other building. Most healthcare facilities are open 24/7 and have relatively open access because they want to provide a welcoming environment. While this dictates that it is often necessary to allow for high levels of public access to the hospital or other health service amenity, including the routes linking different departments, entry to many back of house areas and most other facilities needs to be restricted for the protection of patients, doctors, nurses, care staff, administrative personnel, visitors, suppliers and the property itself.
How this is achieved depends on many factors including the level of security and convenience required in specific areas such as operating theatres, consulting rooms, pharmacies, laboratories, drug cabinets, surgical wards and so on but whatever the access control solution used, it has to be both secure and flexible so that staff and patient safety is maintained.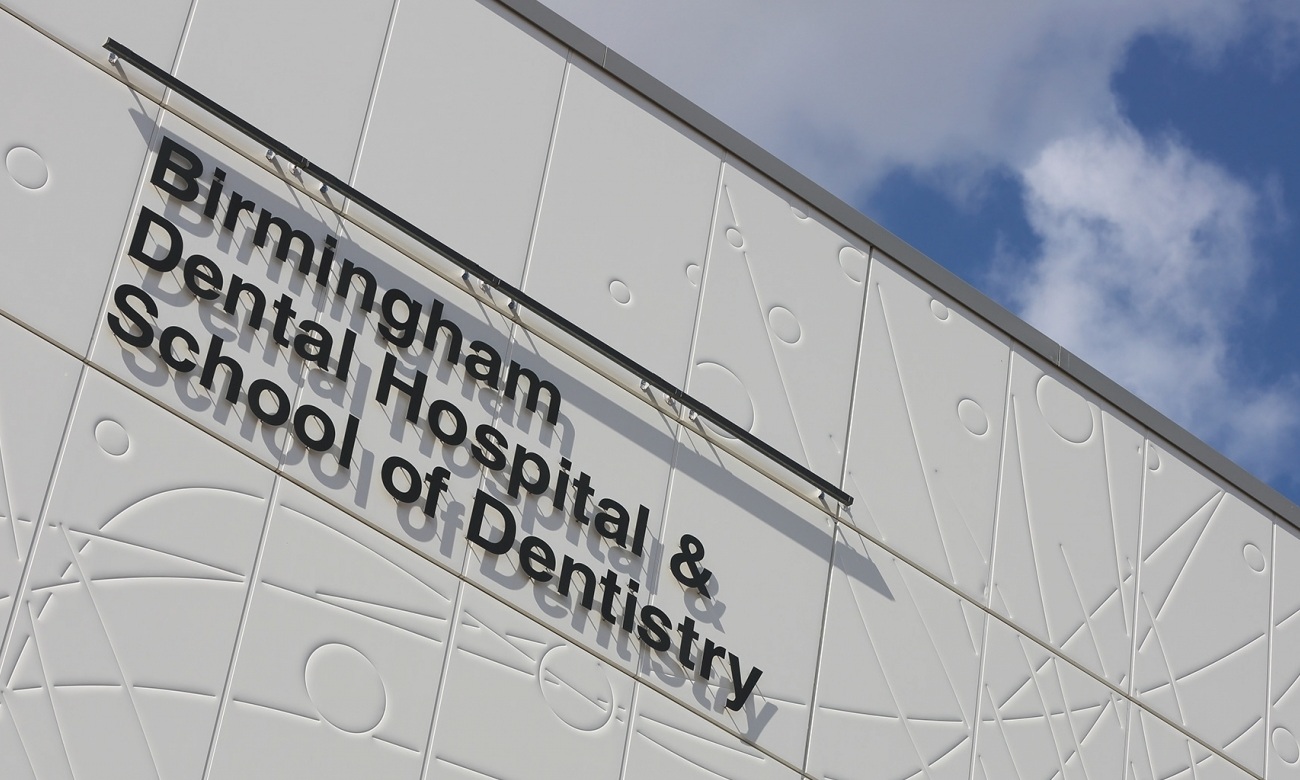 Solution
Having taken the decision to standardise access control on the SALTO solution, installation got underway at various sites including a large upgrade at Moseley Hall Hospital and now over 700 doors including main entrances, offices, wards and clinical areas have been secured across the trust.
This consists of a flexible mix of online and offline doors, typically consisting of an online main door and offline handle sets on all internal doors. Product fitted includes XS4 original and XS4 One handle sets on doors, XS4 wall readers at strategic points in the building and XS4 locker locks on bedside cabinets to secure individual patient medication.
A number of key safes are also used at the hospital and SALTO contactless smart cards give authorized staff access to these as well as proving a full audit trail on what card opened what safe at what time.
Administration of the system is managed by the Clinical Administration Team based in the control centre at the Birmingham Dental Hospital at Pebble Mill. They oversee the day to day issuing of cards – which are combined photo ID and access cards – and instigate change of access permissions, cancellation of lost cards etc. All staff cards can also access a printer.
Estates personnel also have access to the system and they are responsible for carrying out general maintenance on the doors, changing batteries in the handle sets as they become due etc. There is also close integration between estates and the IT department, so that when estates want to fit access control to a new door, IT makes sure there is a network point and an IP address ready for the installation.
Simon Bates concludes "Having SALTO massively helps us. We like the facility to restrict access quickly and easily and security risks related to lost physical keys have been completely eliminated. We now have no costs of lock replacement from lost keys or codes which saves valuable time and resources across the trust.
Moving forward, on each new project across the trust, SALTO will now be part of it. Changing over to a modern, technologically innovative contactless solution has also paid dividends during the current COVID crisis. Contactless cards, with the option to migrate to a mobile solution via smart phones when we're ready, have been really useful. Other plus points include remote access and online features, the ease to set up users, and change access permissions, all of which help with agile working.
Although security and in particular access control was not initially part of the trust's culture, we have now convincingly turned ourselves into a smarter hospital with good support from both SALTO and local partner Custom Technology Solutions."