Staying on top of security during the FIFA World Cup 2014
How Brazil's São Paulo International airport and the Maracanã and Mineirão football stadiums relied on Barco's networked visualization solutions to provide a real-time view on incidents – and foster speedy emergency reactions – during the FIFA World Cup 2014.
In mission-critical situations, it's a must for security personnel to have the most complete information available and be able to show and share that with others. And that's exactly what Barco's networked visualization solutions do: help operators in control rooms, crisis coordination centers and emergency operation centers retrieve and distribute data from different sources and visualize it flexibly and brightly. Remember the story about the Swedish Fire department in a previous issue of 'In Security'? To further illustrate the benefits of Barco's security solutions, we will share with you the experiences of several control rooms in Brazil, equipped with Barco solutions and responsible for managing the FIFA World Cup, as well as a command center in Colombia.
World-scale events, Barco solutions
As a worldwide visualization leader, Barco has been involved in quite a few major global sports events, over the past few years. Huge Barco LED display systems were set up in three soccer stadiums in South Africa, for the FIFA World Cup 2010. Barco LiveDots's LEDs were integrated in the 2012 Olympic Stadium in London. During the FIFA World Cup 2014, however, Barco's contribution revolved around control room rather than entertainment solutions. Guarulhos International Airport and the Maracanã and Mineirão soccer stadiums all chose networked visualization solutions from Barco, on account of Barco's market leadership and the quality and reliability of its solutions, to achieve the ultimate visualization platform for security management.
Networked and open
With about 30 million people passing through its gates each year, theSão Paulo Guarulhos International Airport (GRU) is the busiest airport in Latin America. As it expected many more visitors on the occasion of the FIFA World Cup 2014 and the Olympic Games in 2016, Guarulhos embarked upon a series of major renovation and modernization works a few years ago. Airport operator Consórcio Invepar-ACSA, comprising Brazilian infrastructure investor Invepar and Airports Company South Africa (ACSA), took Barco on board to deploy networked visualization solutions in no fewer than nine control rooms."One of the key requirements was to have a networked platform that would allow operators, managers and directors to share real-time information from all different sources, over IP, in order to take decisions fast. The solution had to be open as well, allowing it to interact easily with third-party CCTV and any other information available on the network through the collaboration software. To demonstrate that our solution was able to do that, we set up a pilot project with the CCTV supplier, integrating his solution with our collaboration software (CMS). The GRU operators and IT people were immediately won over," says Ney Corsino, Senior Vice-President International Sales for Barco.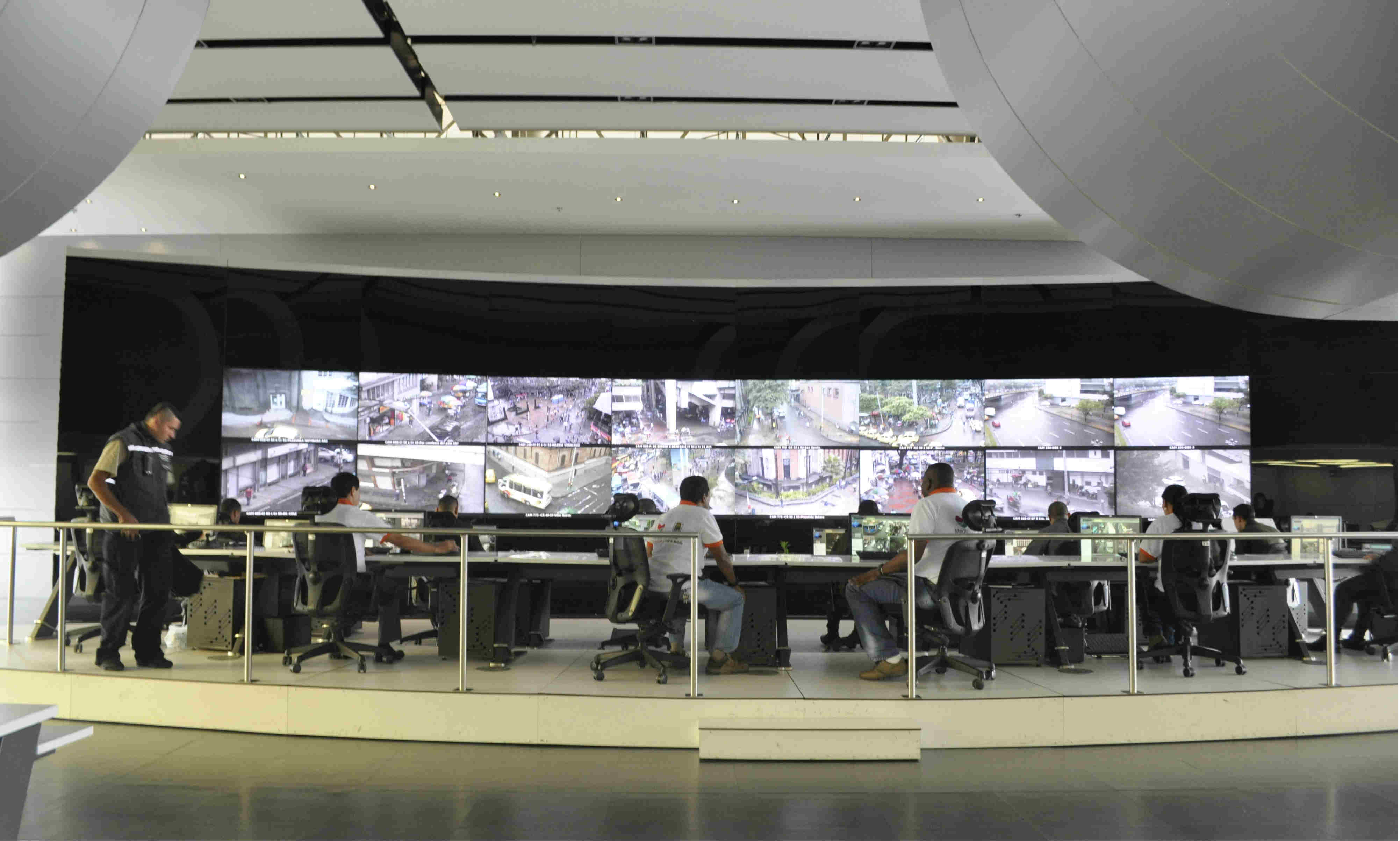 Nine video walls
Nine Barco OverView MVD LCD video walls, in different configurations, have been set up in the meantime, in as much control rooms: the Airport Management rooms (CGA/COA /COE), the Flight Scheduling, the Aircraft Parking Management, the Emergency Operations, the Crisis, the IT and the Maintenance rooms. "The customer is very satisfied with the quality of the images, the solution's user-friendliness and the absolute ease of sharing information in real time, on any video wall and user workstation" says Audir Martins, sales manager for Barco Brazil.
Bright, long life span and ease of use
The OverView MVD-5521 set up at GRU is a 55" LCD panel with a super narrow bezel, marked by high brightness, contrast, a wide viewing angle and superior black levels. Furthermore, because LED backlights reduce burn-in and colorations in the LCD filters and polarizers, the MVD displays have a prolonged panel life. Together with the NGP controllers that drive the wall and the control room management (CMS) suite, they give everyone concerned with the airport security a clear, bright overview of what's happening, so they can take action in case of incidents or security breaches.
At the surveillance centers of the legendary Maracanã stadium near Rio de Janeiro and Mineirão in Belo Horizonte, Barco's graphic controllers, CMS suite and video walls provided similar collaboration flexibility to enable better decision-making and faster responses during the World Cup matches.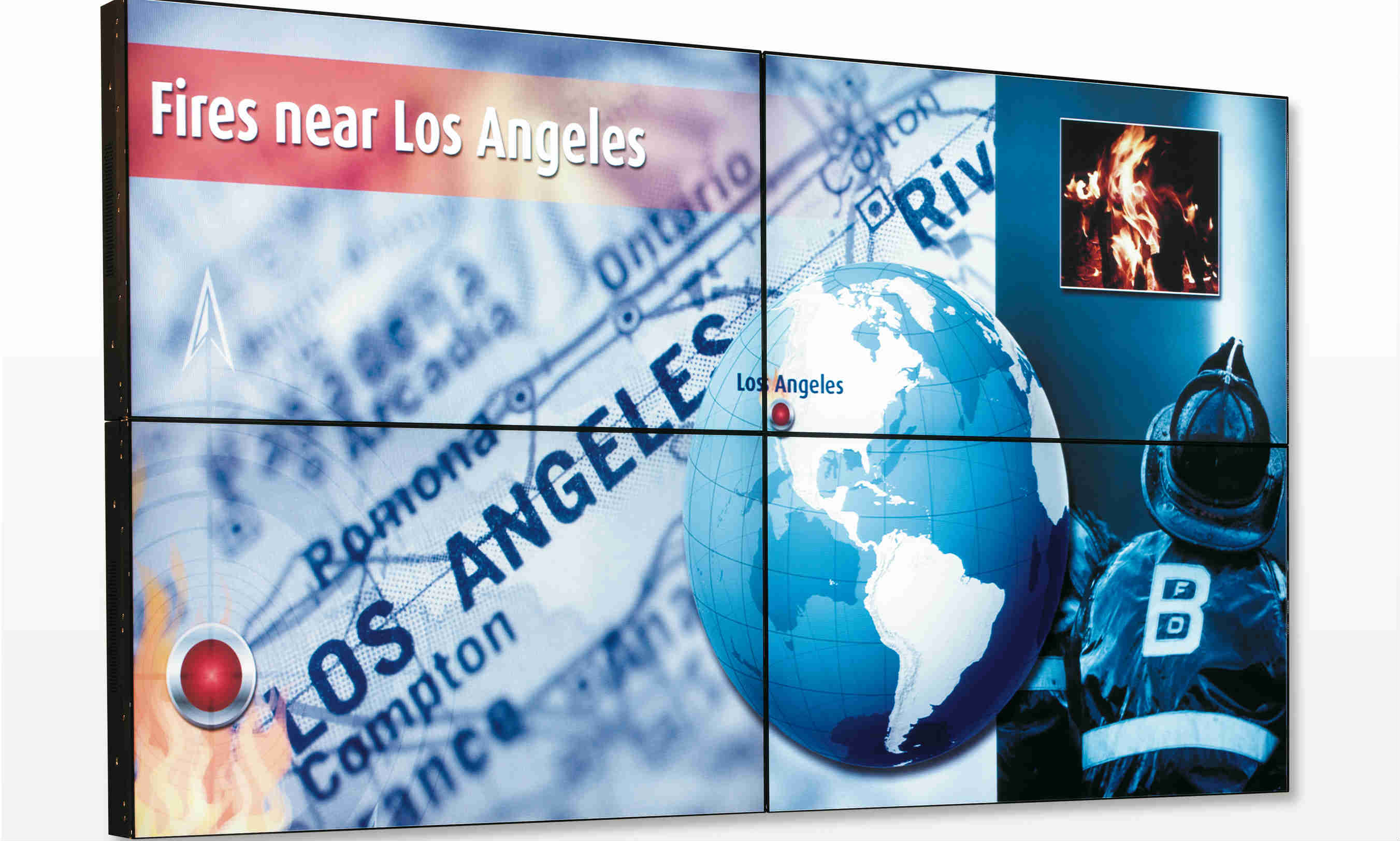 Supervising security in Medellín
Leaving Brazil and heading up to the north, we found another recent Barco installation at the command center of the Company for Urban Safety (ESU), at the heart of Medellín,Colombia. When refurbishing its control room, ESU wanted a visualization solution that would ensure superb image quality and ease-of-use and be easy to integrate with third-party platforms. Remote management and maintenance were important too. "Barco's solutions met all the needs. Moreover, we were already familiar with Barco video walls at Medellín's traffic control center and the control center of the public utilities company," says David Vieira Mejia, Logistic Services Director at ESU. "The visualization solutions do a fantastic job there and the local Barco team provides excellent support services. So we knew Barco would be the right choice for us too."
Raising efficiency by 50%
Today, the ESU control room features an 8x2 LED-lit OL-710 video wall, while a smaller, similar wall was set up at the security and traffic control center. The crisis room features a 2x2 NSL-4621 LCD wall. Barco's TransForm N management system takes care of networking the video walls, so that every video and data source can be shared across the rooms.
"60 to 70 people now use the walls 24/7 to monitor images coming from all kinds of sources: city maps, CCTV camera feeds, statistics, our Automatic Vehicle Location system as well other third-party security control systems like Genetec's VMS Ovnicast platform," Vieira Mejia continues."It is great how the input from the many different safety management platforms that we use, can all be integrated and visualized on the same wall. By sharing the information, everyone works together in real time. Besides, it is very handy to manage and maintain the video wall configuration remotely too."
When asked about the return on the investment, the ESU team confirms that they are now really on top of what's happening in Medellín, so that they can take prompt action in case of an incident: "I'd say we've raised our efficiency by 50%, thanks to a solution that's very easy to maintain and 100% reliable. We couldn't be more satisfied."