Protecting the Arts with Honeywell IP Video
The Client:
Achieving its Royal Charter as an institution of University status in 1967, the Royal College of Art (RCA) provides a unique educational experience in art and design to a community of carefully selected, and exceptionally talented postgraduate students from around the world.
The RCA is currently in the middle of an exciting programme of expansion at its campus in Battersea, London. These changes will have a transformative effect on the College and the areas of teaching it covers. The expansion plans include enhanced security of its buildings to maintain the protection of staff, students and assets. When the project completes in 2014 more than 300 RCA students will be based in Battersea.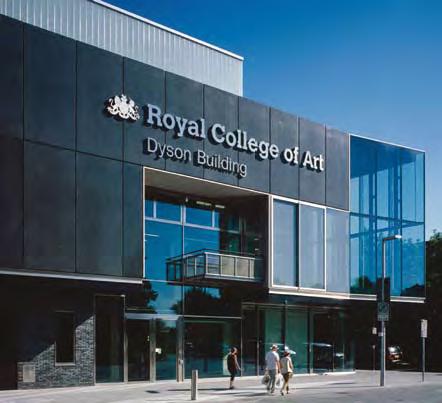 The Situation:
The RCA's top priority is to provide a safe and secure environment for its staff and students at all times. Due to the diverse cultures and ages of its students, the College needs to address both differing learning styles and lifestyle needs. To ensure this is covered, access to the College buildings is provided from early morning until midnight seven days a week.
Due to the busy city location of the campus and in addition to ensuring the physical and personal safety of students, the RCA also needed to address safety in terms of protecting student work and intellectual property. These factors, coupled with a number of incidents where the College was unable to use poor quality recorded images as evidence for onsite events, it was agreed as part of the ongoing redevelopment that there was a need to upgrade and enhance the current CCTV system to deliver continued security for all.
After a comprehensive tendering process Red Alert, a Kent based Security Installation company, was awarded the project and asked to deliver an upgraded CCTV system that would meet the current needs of the university whilst allowing for future expansion.
The Solution:
Red Alert had worked with Honeywell Security Group on a number of previous projects and asked Honeywell to demonstrate to the College the new range of Honeywell IP cameras. After an onsite demonstration, the RCA agreed that the proposed IP solution would provide the required enhancements to its existing system, deliver the enhanced images and quality of service needed, whilst also allowing for cost effective future enhancement.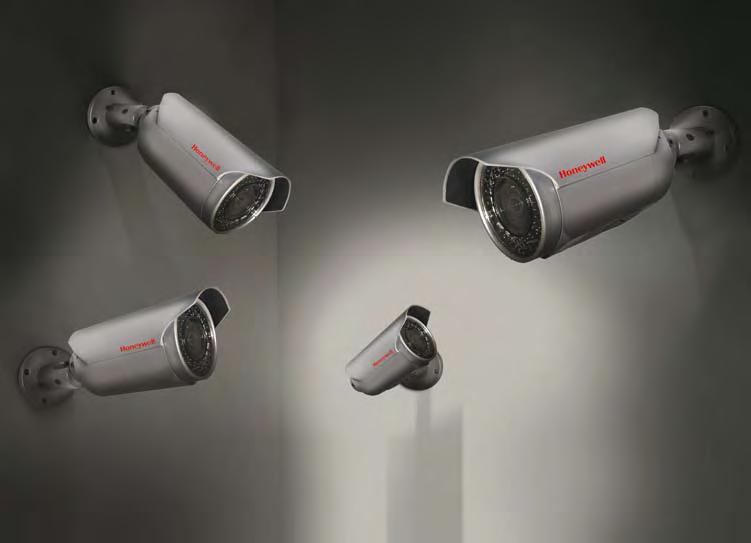 "When we were approached to tender for this project, I knew that the Honeywell IP high definition solution would be perfect," said Darren Martin, Technical Sales Surveyor at Red Alert. "The high quality images delivered by the cameras specified coupled with the fantastic customer and technical support from Honeywell ensured a smooth and timely delivered project."
Honeywell's new HDZ IP PTZ (Pan Tilt Zoom) cameras were installed to monitor the perimeter and grounds, whilst a number of Honeywell's high definition indoor/outdoor minidome cameras were chosen to monitor activity in common and critical areas.
The Benefits
A Reliable Brand, a Trusted Security System
Through expertise in similar security installations and experience with the tried and trusted Honeywell CCTV system, Red Alert was able to deliver a reliable solution that would meet the continued needs of the College. And with support from the Honeywell sales team, provide product expertise from introduction to installation and commissioning.
Innovative Products
The installation of the new HDZ IP PTZ domes provides the College with brilliant, crisp picture quality which is ideal for areas that require detailed surveillance. These cameras provide high definition images, even in low light environments, and as such are ideal for external use at the College, monitoring car parks, storage areas and quiet access points ensuring complete safety for all around the clock.
Enhanced Image Quality
The upgraded system delivers clear and concise images ensuring incidents are fully identified, recorded and actioned accordingly, eradicating previous situations where prosecution was not possible due to insufficient evidence owing to poor image quality.
Flexible and Scalable
Due to the continued redevelopment and ongoing upgrades it was essential that any new products integrated with the current system, whilst also allowing for future expansion. The introduction of IP technology has provided increased options and flexibility for future cost effective and strategic enhancement of the system.
Ease of Use
The RCA required a user-friendly system that would be suitable for all staff to operate. The enhanced system installed allows easier and smoother security management for the site as it is managed from one location and from a single user interface enabling time and resource efficiencies.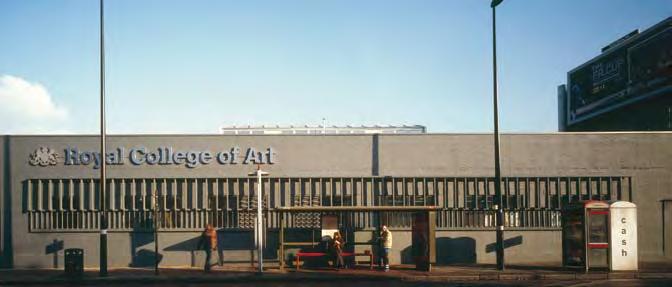 Cost Savings
By installing a professional security system Red Alert has provided the RCA with a cost-effective solution, offering significant material cost savings by supporting the limited manpower of the security team with innovative and reliable security protection.
"The RCA has benefitted greatly from the enhanced security provided by this installation," said Christopher Franklin, Facilities Manager at The Royal College of Art. "The clear and concise images provided by Honeywell's high definition cameras ensures more robust and trustworthy security, whilst the ease of integration with our existing CCTV system ensured minimum disruption while maintaining safety at all times."
Partner of Choice
Established in 1993 Red Alert has gained an enviable reputation in the security industry for innovation and high end service levels. Based in Ashford, Kent, it is a multi discipline security company and services a broad range of clients throughout London and the south east. An award winning NACOSS Gold and BAFE business, its markets include intruder, fire, CCTV and access control. Organic and acquisition growth has contributed to the company's success with operations in the public, private and industrial sectors.