The aviation security threat by By Robert L. Ord - President Falken Industries, LLC
Terrorists have long favoured an attack on civil aviation; in a risk versus gain analysis, the return for a potentially successful attack is much higher than for other targets. A successful hijack of an airliner, its crew, and passengers ensures immediate international attention to political demands, or grievances. When an airliner is hit, revenge is exacted and a heavy, fearful price is paid as we witness the aircraft and passengers' destruction in graphic horror. Most experts are familiar with these tactics and have crafted defeat measures to mitigate these concerns; however, security manpower and technology remain fragmented, mismanaged, and under-utilized.
VULNERABILITIES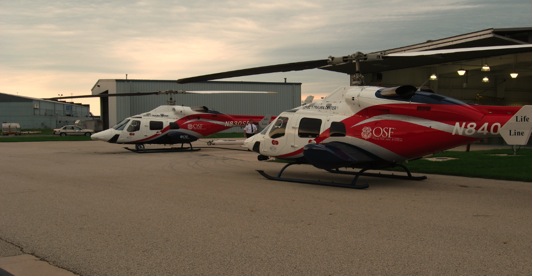 Airport security will remain in the calculus of terrorist planners so long as civil aviation is a target of attack. It is the access point for aircraft on the ground, passengers, airport and aircraft ground support personnel, and key personnel who have routine access past the passenger security checkpoint. The following are some key vulnerabilities to areas of an airport:
Perimeter of airfield: Access to the airfield is often poorly monitored, particularly along the far reaches of the fence line around an airfield. There may be CCTV coverage, but due to the size of the field, coverage does not overlap, and monitoring of the live feed occurs only in support of a physical patrol in the area. Access from these areas can be gained to aircraft tied down on hardstands, or support vehicles used to service aircraft, simply by breaching the fence at isolated points. Access can also be gained via drainage pipes or conduit leading beneath fence lines to runoff sluices.
Ground Operations zone of airport: This is the zone between the terminal and the taxiway and runways. It is a very busy and cluttered area that includes aircraft parked at hard-stands and at gates, baggage/stair tugs, guide vehicles, airline crew, baggage handlers, food service personnel, maintenance personnel…the list is long. It is very difficult to secure, because it is so dynamic in nature.
Ticketing and departure area of terminal: These are publicly accessible areas that are lightly guarded at best, and relatively unmonitored. It is also a very vulnerable area for the traveling public. It is an easy place for a specific ethnic group or nationality to be targeted, while waiting for their national airline or a flight destination to their country of origin. Also, it is in this area of the airport where a terrorist, with a plan to get through security and onto an aircraft, puts on his "game face.8" Any last vestige of nervousness, or apprehension about what is intended, will manifest itself at the ticket counter, either when answering specific security questions, or waiting on the security screening line.
Screening area: Screening technology has improved the system, but there remain major gaps that need to be closed. One such gap is screening for non-metallic items under clothing, such as ceramic knives, or body conforming plastique type explosives.
Airport employee vetting: In the planning phase of a criminal or terrorist operation, groups initially explore the opportunity to plant or recruit one or more employees of an airport facility to assist and facilitate the surveillance and the actual attack, or criminal act, itself. Their surveillance, in this initial phase, usually neutralizes most of the adopted security procedures and allows the group to devise an efficient scheme to launch the attack. Individuals with physical access to aircraft, such as baggage handlers, ground staff, or airline ticket counter staff, are given only cursory background checks for their minimum-wage level jobs; this is a particularly acute problem at so-called "spoke" or "feeder" airports, because it leaves them critically vulnerable to recruitment by criminal, or terrorist groups.
COUNTERMEASURES AND TECHNOLOGY SOLUTIONS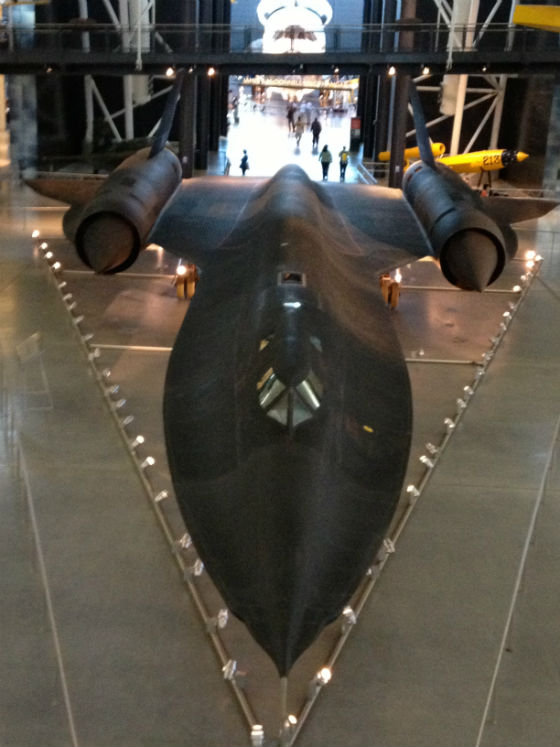 The combination of state-of-the-art technology and well trained security personnel and procedures provides effective, proven solutions to securing airports with efficiency. The cost of upgrading airports with the latest technologies will be offset by maintaining the safety of the airport's infrastructure and continuous uninterrupted flow of air traffic and air travellers. The interrupted flow of air traffic and air travellers and the cost of damaged airport infrastructure can result in millions of dollars lost in a very short period of time.
Counterintelligence
A major vulnerability in airport security is the neglected 'human factor' – giving minimum wage and lightly-vetted airport (or airline) workers access to the flight-line. A very important component in designing any airport's security system is counterintelligence. If neglected, the overall integrity of the airport's security systems is severely undermined, compromising the efficiency of any security technologies. Therefore, in any design of a security solution, counterintelligence measures and procedures must be well devised and clearly mapped in order to make the solutions effective.
· Effective counterintelligence measures to address the 'human factor' include:
· Specialized training for airport security personnel and screeners
· Security response procedures and 'red teaming' operations
· Complete Security background checks of all airport employees and close monitoring of their behaviour
· Zoning (no-go and limited access zones for employees)
· Security checks of all outside contractors, regardless of escort by airport employees
Intelligent Video Surveillance / Tag and Track Technology
Falken Industries' intelligent video surveillance "tag-and-track" technology is extremely useful for airport security personnel and screeners. It enables the hardening of interior surveillance operations and the ability to maintain a continuous flow of air travellers, resulting in millions of dollars saved and preventing the disruption of airport travel. Falken's intelligent video software enables security personnel to discreetly tag and track multiple 'suspect' individuals from the screening checkpoint through the concourses to the departure gates in a seamless, real time video feed which can be played back 'post event' and fast forwarded into 'live video feed.' This enables the security personnel to covertly monitor certain individuals without causing disruption or concern amongst air travellers. If an individual requires apprehension, the security personnel will know at all times the exact location of the suspect and can intercept and detain them efficiently.
The intelligent video application is also effectively used to alert security personnel (in real time and remotely), to individuals loitering in or entering a restricted zone, objects left behind, or to identify and apprehend thieves and vandals. The alarm events can be analysed post event, seamlessly moving into real time to "tag-and-track" to the individual responsible for the alarm event. It has been a proven success.
Perimeter Security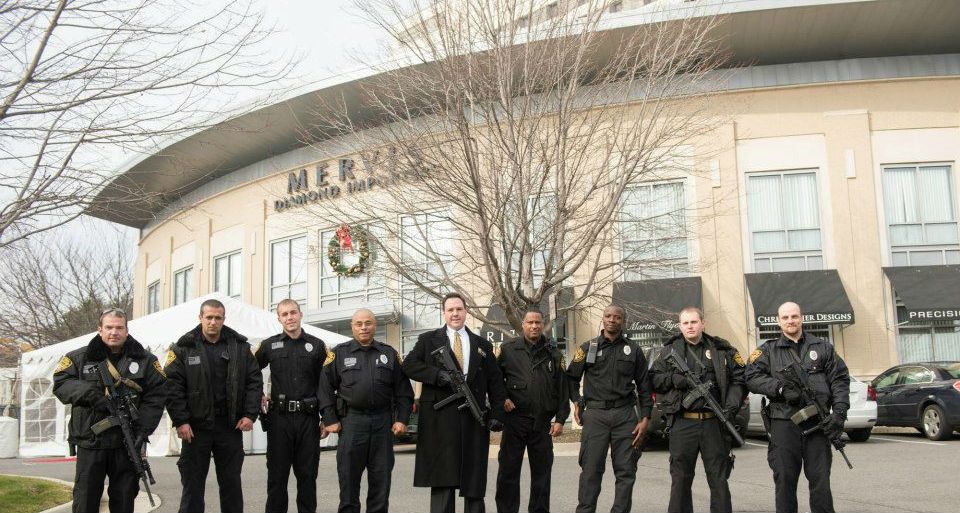 Threats from poorly monitored and/or unmonitored perimeters extending beyond runways represent a significant vulnerability for civil aviation. A virtual fence system provides only a single layer of protection from physical intrusion onto runway/taxiway operations areas; early warning of intrusion is limited, however, and there is no ability to distinguish between friend and foe.
Virtual fence systems in combination with intelligent video analytics provide a more robust solution to perimeter security. Falken' intelligent video surveillance system can integrate any number of sensors to harden surveillance solutions. Multi-layered perimeter security is achieved through the combination of intelligent video analytics integrated with ground radar / sensor scanning systems and high resolution fixed and PTZ cameras to establish a virtual fence line that cannot be penetrated. Ground radar can be customized to monitor large, specific areas well beyond fence lines and provide an early warning of suspicious activity, persons, or vehicles within zones in critical proximity to low-altitude aircraft that are landing, or taking off. The security software program would automatically vector high-resolution, day-night Pan/Tilt/Zoom (PTZ) cameras to any suspicious activity, for subsequent investigation by airport security personnel from command and control centre or remotely.
To further layer perimeter security, a Radio Frequency Identification (RFID) tag would be provided to authorized airport vehicles and personnel (which can be coupled with biometrics for personnel, see details below) to confirm their identify (friend or foe detection) in air operations areas (AOA). This would also aid in tracking airport assets, ensuring that only authorized personnel with a valid RFID tag were operating vehicles in the area of runways, taxiways, and the airport perimeters. A vehicle or individual without a valid RFID tag intruding into a restricted zone in the vicinity of the airport perimeter would be automatically tagged and tracked both electronically and visually by the system, and an audible/visual alert dispatched to security officials for immediate investigation.
Virtual Ground Operations Perimeter
The area between taxiways, runways, and the airport terminal used by baggage handlers, cleaning/food service staff, ground operations personnel, designated airport employees, and aircraft crew members is a busy and difficult area to secure. Using intelligent video analytics, ground operations areas can be divided into segmented, electronic zones that secure stationary aircraft with a virtual perimeter. Personnel or vehicles (baggage carts, tugs, buses, etc.) in the ground operations area that have authorized access to the aircraft would have RFID tags that would confirm their access. Individuals with limited access to specific airlines, or sectors in the ground operations a limited number of security technology providers market the solutions referenced above. Falken Industries is unique as it is comprised of defence, intelligence, and security professionals highly trained in assessing vulnerability and risk. An experienced staff of consultants and leading engineers specializing in Antiterrorism /Force Protection, including the deployment of intelligent video analytics can jointly craft technology solutions to augment the 'human factor' and provide multi-layered security solutions. Our approach is to understand a client's security challenges, no matter how complex, through the eyes of the customer and with the in-depth knowledge and understanding of technology, security, terrorism, and counterintelligence. We then work hand-in-hand with customers to design counterintelligence procedures, train personnel, and engineer cutting-edge technology solutions that fully mitigate risk. Falken Industries provides complete technical support and a full training package.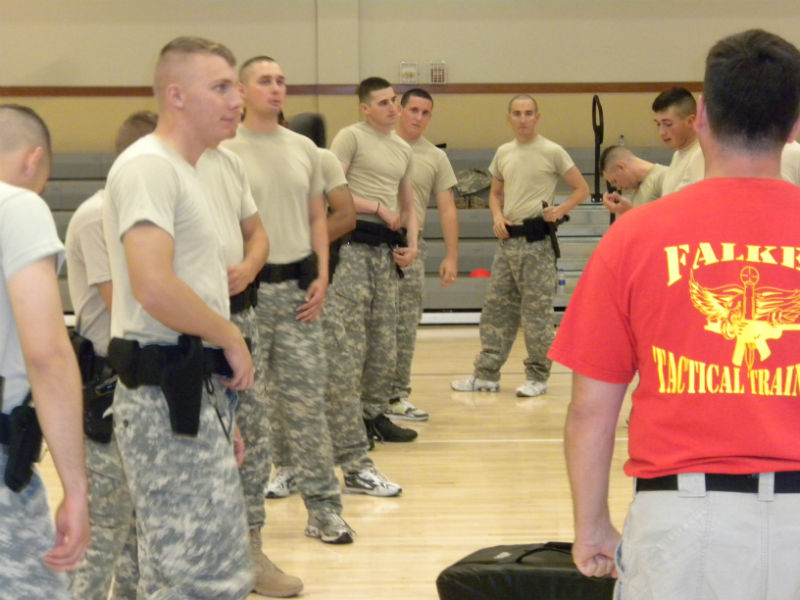 Falken Industries provides a broad range of state-of-the-art, turnkey technology systems for security, surveillance, and automation for the private sector and for governments. We are engaged in the design and deployment of customized, artificial-intelligence driven digital security systems integrated with actionable video surveillance.
Falken goes well beyond traditional video security technology; we distribute digitized sensor and video data over open IT networks, and integrate the information in a customized, browser-based Graphical User Interface (GUI) that is user-friendly and fully centralizes security management.
Falken Industries' Intelligent Sensor Detection Suite processes incoming video and sensor feeds utilizing algorithms to detect specific activities and events for security and surveillance applications. Combined with intelligent browser-based three dimensional (3D) mapping software, our intelligent systems visualize suspected security breach types and locations, simultaneously detecting multiple events and processing/classifying each in accordance with user-defined parameters. The extremely low false alarm rate and flexibility of our sensor detection suites is one of its greatest strengths. Our intelligent systems can incorporate multiple sensor types, from a simple placement of high resolution, fixed cameras to a full array of PTZ cameras, infrared/thermal cameras, ground radar, sensors and detectors for motion, impact, chemical, biological, radiation, explosives, or seismic activity, as well as biometric tools such as facial recognition, high-speed retina scanning, or hand geometry. Our capabilities can also be enhanced by integrating Global Positioning System (GPS) software, RFID, hydroponics, Optical Character Readers (OCR), and meteorological instrumentation.
CONCLUSION
Airports and the civil aviation industry have been on the front line in the war on terror, long before 9/11. The terrorist threat is an evolving, dynamic issue and the tools that security authorities need to confront and reduce risk should be designed for tomorrow's battles and not the security incidents of last week, or last year. Falken Industries is committed to working with customers to define ill-defined risk, predict the unpredictable, and – when the next threat to security develops – be prepared and ready to confront and manage the risk.
For further information please visit www.falken.us