End to end M2M Solutions for the next generation security industry
By Dan McDuffie, CEO Wyless
Over the past few years, the security industry has seen massive changes brought on by the proliferation of M2M wireless services that has promised to transform the industry as a whole, from both an underlying technology perspective in terms of access technologies moving from fixed line and Ethernet towards cellular and even unlicensed low power radio bands to next generation products and services that can be realized through wireless technology, such as Location Based Services (LBS), Personal Emergency Response (PERS) to wireless video surveillance over high speed 3G/4G/LTE, and much more. However, with every new technological sea-change, complexities arise in every area of our business… in the supply chain, installation, usage based revenue models, billing, service and support, and above all the security of the networks themselves, which, if left unguarded, can be vulnerable to hacking. Although all of these challenges are real, chaos breeds opportunity, as they say, and that means that with a solid set of partners and a good grasp of reality, this technological transformation that we're in can lead to new revenue sources, even during difficult economic times. Because let's face it, in this day and age, one cannot be too secure.
So in being asked to write this article for In Security magazine, as a non-security company but rather from an M2M Managed Services Provider perspective, I thought long and hard about what lessons we've learned in serving the both the security industry itself as well as other industries that we help to solve similar issues for, medical, industrial, fleet tracking, smart grid and financial services, amongst many others. When you break it down, the principals and challenges are in most cases the same. For manufacturers its adding cellular technologies to their portfolio and all the fun (more like pain and suffering) that comes with it while for service providers its moving towards usage based revenue models, and having to deal with the concerns of working with multiple MNOs across multi-domestic markets (more fun?) and the service and support that comes with that. Plus there is the plethora of new cellular based products on the market that come with the promise of new revenue sources but each of which add complexities of their own.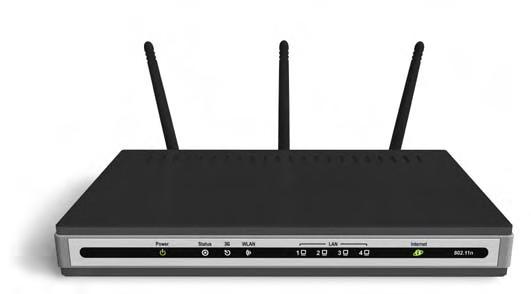 So what advice can I give and what lessons have we learned? First a few basic principals:
Firstly, wireless networks are not secure unless they are private and managed, period. If you need fixed IP, which is the norm in many security products today, the easy way out for MNOs is to attach a public IP address to a cellular modem. A public IP address is akin to a billboard on the motorway that says 'hack me.' In a recent article, I read that wireless surveillance cameras were particularly vulnerable to hacking, a security assessment unveiled that some 58,000 video cameras were open on the Internet. Persistent private fixed IP is the way to go in the security panel and camera market and a good managed services provider with multiple MNO connections can give you both coverage and security on a single pipe. We've seen similar issues in the financial industry with cash points. Half of the wireless ATMs in America have a public IP address. Nine times out of ten a public IP address is recycled from somebody else… a computer, a router, a cable modem. Just plain crazy.
Second, launching cellular technology is not as easy as chucking a wireless modem into an alarm panel. Two critical areas to watch for are embedded software on the modem and how it interacts with your application as well as the antenna and how it reacts to weak coverage, especially in building. A good engineering services partner can help to minimize problems in the field that will arise and provide extremely important software driven features, such as remote reboot and over the air firmware upgrade capabilities. You have no idea how many partners we've found whose devices just don't stand up to the rigors of the field after some years, or even months of persistent use.
Lastly, supply chain, customer support and billing are key areas. Are you prepared for the installation challenges around what is now a fixed cellular device? Customer service complaints from end customers, dealers or channel partners due to coverage, hung devices, activation issues? How about billing and mediation of the cellular side of the business? Then there's dealing with 3, 6 or 10 MNOs in order to provide coverage across multiple markets, even across the EU, not to mention launching in new markets in the Americas and beyond. These are all areas that a good M2M partner has experience with.
As more and more of the industry turns towards cellular/M2M connectivity, these are critical areas that bring more complexity, especially as usage models increase with the advent of 3G/4G services. With higher bandwidth available, fixed line replacement has finally become a reality, and this will be a key trend during the next 3-5 years across many markets, but especially the security industry. These services are available right now: a 3G/4G wireless router can provide a backup or primary broadband connection for a host of new services: Video surveillance, personal medical monitoring, fixed line replacement and more.
Additionally, new products around location-based services are coming fast… smaller and more discrete personal tracking devices with longer battery life, stolen vehicle and motorcycle recovery, asset and vehicle tracking services, all new wireless products that can be driven down the existing channel to increase service revenue.
With so many things to do, where does one start in expanding their service portfolio? For many of our partners, it's been to have a single source end to end managed services provider that can help in each of these areas: Managed Private Network, Multiple MNOs across multi-domestic markets for both low band and broadband services, engineering and professional services around device, connectivity and software, and supply chain, billing, equipment selection and applications.
A good case study for how this works in real life is a major alarm panel manufacturer in the USA that uses us as their managed services partner. In the beginning the major challenge was launching a cellular alarm panel in a multi-tiered distribution model that includes both alarm dealers and central stations. What was a simple fixed line panel has become akin to a cellular device with activation, coverage and usage billing issues. The manufacturer didn't want to get involved with the complexities but needed to facilitate the supply chain. In the end we provided a full end-to-end solution. Multiple MNOs, automated provisioning, iPhone Apps for programming and activation, a branded portal for usage based billing, activations, alarms and invoicing, as well as customer service and technical support. Today that panel manufacturer and their two thousand dealers activate alarm panels across 4 mobile operators and growing soon to likely 5-6 mobile operators on 3 continents.
In another case, we designed a fully branded/white labeled LBS platform for fleet and people tracking services for a security company, enabling them to not only track their own installation vehicles in order to provide both route management and driver behavior as well as save on fuel and insurance premiums, but also to roll out the service to their commercial and residential customers. This end-to-end service includes device, application and connectivity and is truly a turnkey solution.
And last, through the same channel of security dealers we are now delivering true broadband fixed line replacement services using 3G and LTE modems for a whole host of new services that can be sold to their residential and commercial customers, including critical network access, Internet failover, managed public Wifi, video surveillance, and more. Our end-to-end service includes the modem, the connectivity, the remote management and the managed network.
The next generation of the security industry is converging with the next generation of the wireless industry, and the sky is truly the limit for the products and services that can be delivered as a result. Critical to your success is a solid strategy for partnering with leading companies that can solve the complexities that ensue and help to execute your strategy in a seamless and cost effective manner. In the long run, a managed services partner will pay dividends in terms of a quicker ROI, a faster time to market, and a consolidated supply chain. In this day and age, the bottom line is as important as the top line, and with market cycles spinning ever faster, the stakes are higher than then they've ever been. We need to innovate and accelerate together.
For further information please visit www.wyless.com