Chalkwell Hall Junior School is a large community school in Southend-on-Sea. Established in 1908 and educating 420 pupils aged 7 to 11, the school has a key role in the local area. As a large school, it became increasingly important to ensure safeguarding and control the flow of children around the building.
In June 2012, Dave Sowerbutts, Building Surveyor from Southend Borough Council, headed up a refurbishment project to increase security for the school and modernise the reception area. Dave involved Blake Fire and Security to install an access control system to make the building secure for children and staff.
Site requ
irements:
Reception to see pupils and visitors before granting access through the playground and side entrance
Secure six internal doors surrounding the reception area
Only authorised people to access the main school
Blake Fire and Security installed Paxton's Net2 Entry, a video/audio door entry system, to enable reception staff to see pupils and visitors before they grant entry to the building. The Net2 Entry monitor is desk-mounted in reception with two external Net2 Entry panels at the playground and side entrances. Children and parents press the bell button on the robust panel, the reception staff can then grant or deny them access, giving them complete control over who is in the building at any time.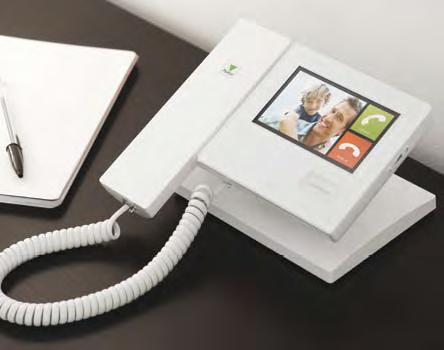 Matthew Finch, Access Control Manager at Blake Fire and Security, says: "The school needed a door entry system that was simple to use, but would integrate with access control. As regular installers of Paxton, we were aware of the new Net2 Entry and knew that it ACBR easily integrates with Net2.We decided to try it and it's worked brilliantly!"
They installed Net2, Paxton's leading networked access control system alongside the Net2 Entry system. Net2 electronically controls six internal doors securing the reception area, meaning that the main area of the school can't be accessed without permission.
Trudi Manicom, School Business Manager at Chalkwell Hall, says:
"Net2 Entry is so easy to use. It's useful for reception staff to be able to see who is trying to enter before letting them in. We have peace of mind that the children are safe and only authorised people are in the building at all times."
Net2 Entry is now vandal resistant and SIP compatible from 2nd September, meaning installers can offer super tough door entry to sites where vandalism is an issue.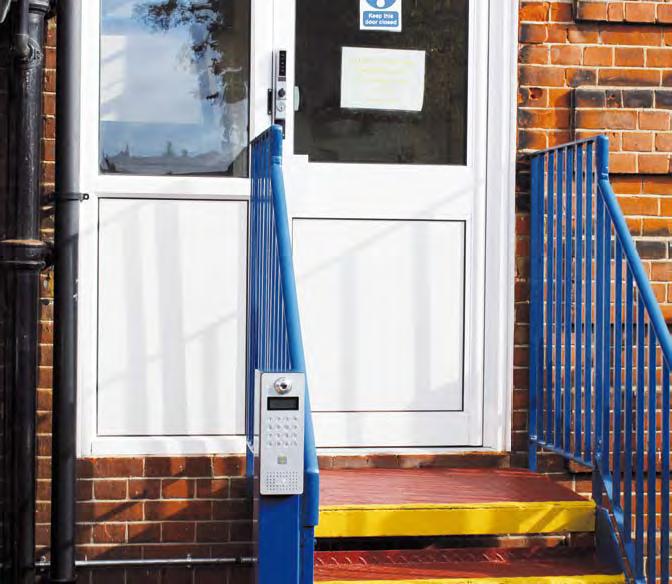 The Net2 Entry Vandal Resistant Panel is made from marine grade stainless steel with a toughened polycarbonate screen. The corrosion resistant IK09 rating and waterproof IP55 rating means it will stand up to abuse and endure the test of time.
The full colour video door entry system includes Net2 acces
s control and with just three components is simple to install and administer.
IP and PoE technology mean expansion for larger sites is easy and quick. With SIP compatibility, customers will be able to answer calls from their Net2 Entry panel from any SIP enabled device such as smartphone, PC or tablet.
"Paxton will show installers how SIP compatible Net2 Entry allows customers to answer their Net2 Entry system from any SIP enabled device such as a smartphone, PC or tablet"

Paxton's Free Net2 Entry Webinars Introduce Installers to New Developments to the Smart, Simple and Super Tough Door Entry Range
Access control leaders, Paxton, are running free webinars this August to show installers how to open up new markets with soon to be launched additions to the Net2 Entry family. Their popular IP door entry system, Net2 Entry, will be SIP compatible and vandal resistant from 2nd September. The developments in the range are due to high demand from installers after the launch of Net2 Entry last year.
The webinars are just 30 minutes long and installers can conveniently attend from their home or office. The webinars will show installers the features and benefits of the Net2 Entry system, including SIP compatibility and the Net2 Entry Vandal Resistant Panel.
Paxton will show installers how SIP compatible Net2 Entry allows customers to answer their Net2 Entry system from any SIP enabled device such as a smartphone, PC or tablet. Installers can reach customers with a new solutionand increase their business potential; offering SIP technology
ensures that forward thinking customers won't go elsewhere for new developments.
Installers will learn how the Net2 Entry Vandal Resistant Panel can open opportunities at sites where vandal resistant capabilities are a prerequisite. The Net2 Entry VR Panel is made from corrosion resistant marine grade stainless steel and has an IP55 rating, to meet demanding environments. With its toughened polycarbonate screen and impact resistance rating of IK09, the Net2 Entry VR Panel can withstand even the harshest treatment.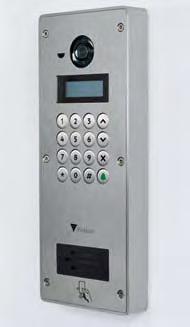 Net2 Entry is designed to be a plug and play solution with no complex wiring or diagrams, and can be combined with Paxton's leading access control system, Net2. Just one type of cable, Cat5, is required to connect the robust exterior panel, Net2 door controller and audio/video touchscreen monitor. Net2 Entry expands using industry standard PoE extension switches making it a scalable solution for a variety of sites, from simple one door systems to much larger premises.
Gareth O'Hara, Sales and Marketing Director says: "We have designed these Net2 Entry webinars to help our installers learn how to open new opportunities and increase sales in the door entry market. By giving up just 30 minutes they can also find out about the cost saving benefits of SIP compatibility and how to offer more at vandal prone sites. We always help our installers to stay one step ahead; these free webinars will make sure of that."
To get started with Net2 Entry and the latest additions to the Net2 Entry family, sign up to a webinar by visiting
www.paxton.co.uk