The importance of a holistic approach to business security
With security technology continually developing, is the role of the traditional security officer in decline? James Kelly, Chief Executive of the British Security Industry Association, explains why a mix of people and technology is still the most effective approach to business security.
As innovation gathers pace, technology continues to take over from traditional people-based roles in a wide range of business sectors. Whether it's retailers moving from high street to online, or farm machinery taking over from agricultural workers, the rise of automation affects most elements of our everyday lives. Security, however, is one area where a mix of technology with the presence of security officers still delivers the best results.
One area where technology truly comes into its own is that of CCTV. While security officers can keep a watchful eye on the ground, CCTV cameras allow for 24-hour protection and can be placed effectively around a business premises in order to monitor the entire facility. The effectiveness of video surveillance technology is continuously improving, and it has already established itself as a vital security tool for the police, private companies and many public sector organisations. An effective CCTV system contributes to the detection and prevention of crime, as well as protecting towns, cities and transport networks from the threat of terrorism.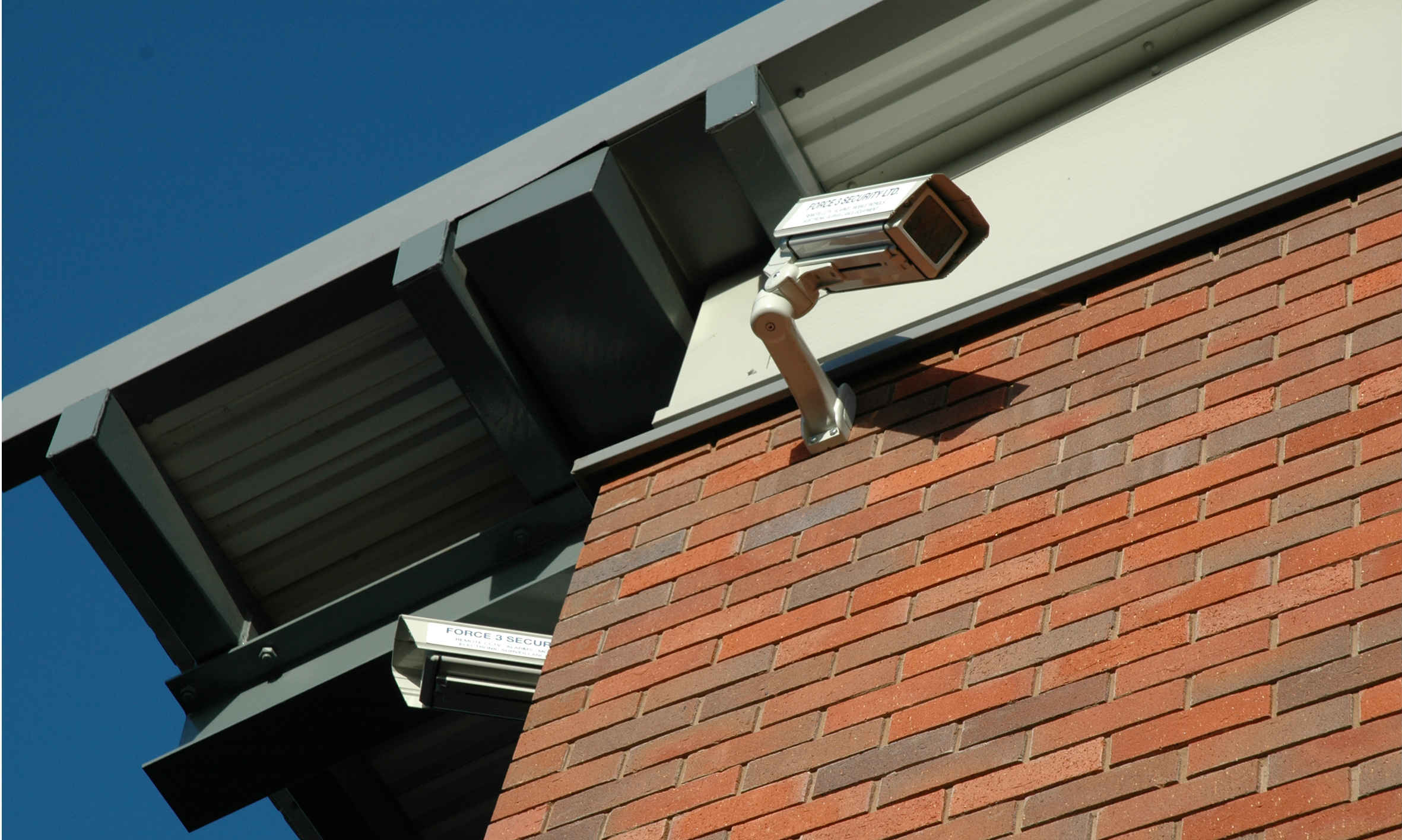 Intelligent CCTV
A key area where CCTV is rapidly developing is that of video content analysis (VCA). This impressive technology is already contributing to the security of a range of high-level facilities such as city centres, transport facilities, and utilities.
VCA is essentially the automatic analysis of CCTV images in camera or centrally, utilising advanced algorithms to create useful information about the content. Generally, these systems need a static background and consequently tend to operate with fixed cameras or Pan Tilt Zoom (PTZ) cameras at set positions, as they are looking to identify changes or movement at a particular scene. The scope of video analytics is considerable and can be used in the detection of intruders, abandoned packages, wrongly parked vehicles or people counting, all of which can be utilised in a wide range of business sectors.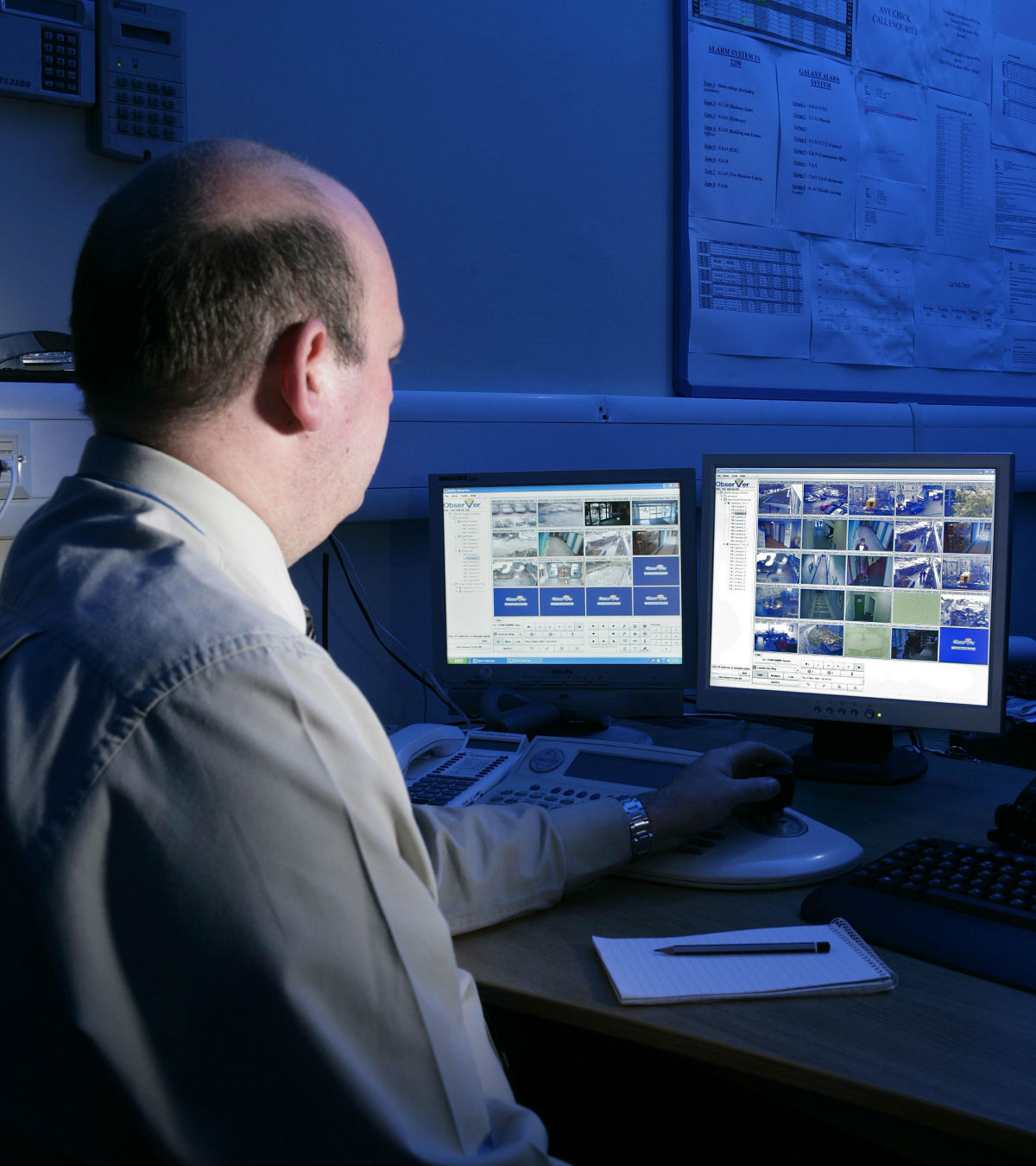 One particular area that VCA can be especially effective is around a premises' perimeter. Securing a perimeter can be seen as one of the most crucial steps in any security plan, allowing for early detection of threats and ensuring there is the necessary time and space available to formulate a security response, potentially preventing a threat all together.
Perimeter-specific applications of VCA, such as the tripwire function, can be especially useful in this kind of protection. VCA can be utilised in order to create virtual tripwires along existing fences or areas of a perimeter where other forms of physical security would be impossible or impractical. If a person is simply walking near a site, they are not necessarily considered a threat and a great amount of attention does not need to be paid to them.
However, if that person then crosses the tripwire into a secure area, an alert can be raised. The VCA draws attention to the cause of the alarm, often by highlighting it in a red box, and an operator can quickly assess the nature of the alarm. VCA is more resistant to false alarms caused by vegetation or animals and lower false alarm rates improve security.
There's certainly no doubt that security technology is rapidly developing, with the increased role of biometrics and 'intelligent' CCTV making a positive impact on business security. While technology, such as video content analysis in CCTV and biometrics in access control, can gather essential intelligence to identify a threat, it still requires a physical presence to act upon them. Uniformed officers not only act upon these threats, but their mere presence can also provide an impactful deterrent, and provide peace of mind to the general public. As such, the steadfast support of a physical security presence remains irreplaceable.
A physical presence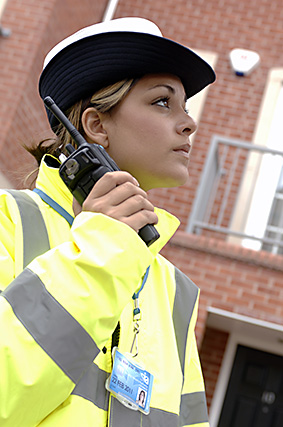 Regularly patrolling the building and perimeter areas, security officers are trained to provide an essential first response to emergency situations. By monitoring CCTV footage, they are able to make decisions based on the information provided by technology such as VCA, and can formulate an appropriate action plan to deal with any threats that have been identified by CCTV. Indeed, without a uniformed security presence to act upon emerging threats, there would be little value in the intelligence provided by security technology.
When deployed on the ground, officers also deal with issues that other staff alone would not be able to handle as effectively, from manning access points, escorting trespassers off site and dealing with disagreements, to traffic and parking management for functions and events.
Utilising an holistic approach to security - blending a uniformed security presence with advanced security technology - enables businesses to gain the best value for money for their security spend. Efficiency, too, is improved, with technology taking over from more regular patrols and freeing up officers to spend more time on at-risk areas.
All aspects of a security officer's role requires sensitivity and teamwork, as well as excellent communication with management and administrative staff. For this reason, choosing a reputable supplier with solid industry experience is essential for the success of a security strategy. A professional security company can offer far more than just uniformed officers, providing consultancy and security design as well. By sharing best practice across its portfolio, the supplier can provide help and advice on the application of security technology as well as a physical security presence. This can include making use of technological developments such as fingerprints readers and eye scanners as well as traditional CCTV and perimeter alarms.
BSIA members operating in the Security Guarding sector employ fully vetted and qualified personnel and adhere to strict quality standards. Details of these can be found on the BSIA's website, www.bsia.co.uk/security-guarding. More information about the technology mentioned in this article can also be found on the BSIA's website, at www.bsia.co.uk/cctv